Increase cashflow and effortlessly manage attendees for your next fundraising event
How It Works
Coordinating a charity event can be overwhelming.
With NetGive, your next in-person, virtual or hybrid event can be seamless to set up and simple for your supporters to register. 
You have the versatility to offer your constituents the ability to purchase tickets in advance, register for free, or pay at the door.  Make your next in-person fundraising gala or online event a memorable one by choosing NetGive as your event management solution.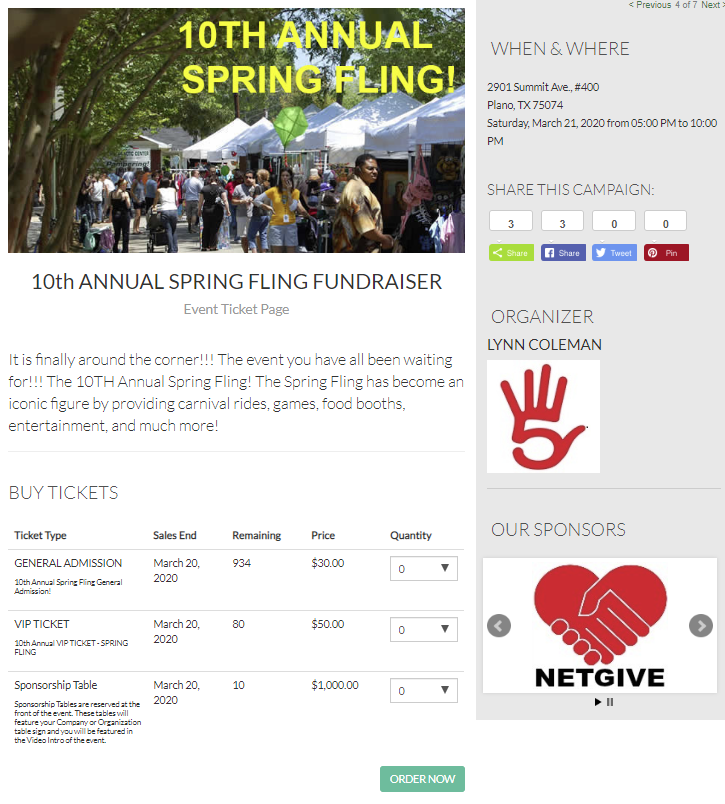 469-587-7105
1600 10th Street, Suite A
Plano, TX 75074