Auction Software For Schools & Nonprofits
One of the biggest challenges of raising money today is everybody wants to pay electronically. With the NETGIVE platform, you can easily accept online payments for your action for your school or nonprofit. 
You will get a fully-customizable platform, innovative mobile auctions, easy to use interface, and cutting-edge features that will add value to your upcoming auctions.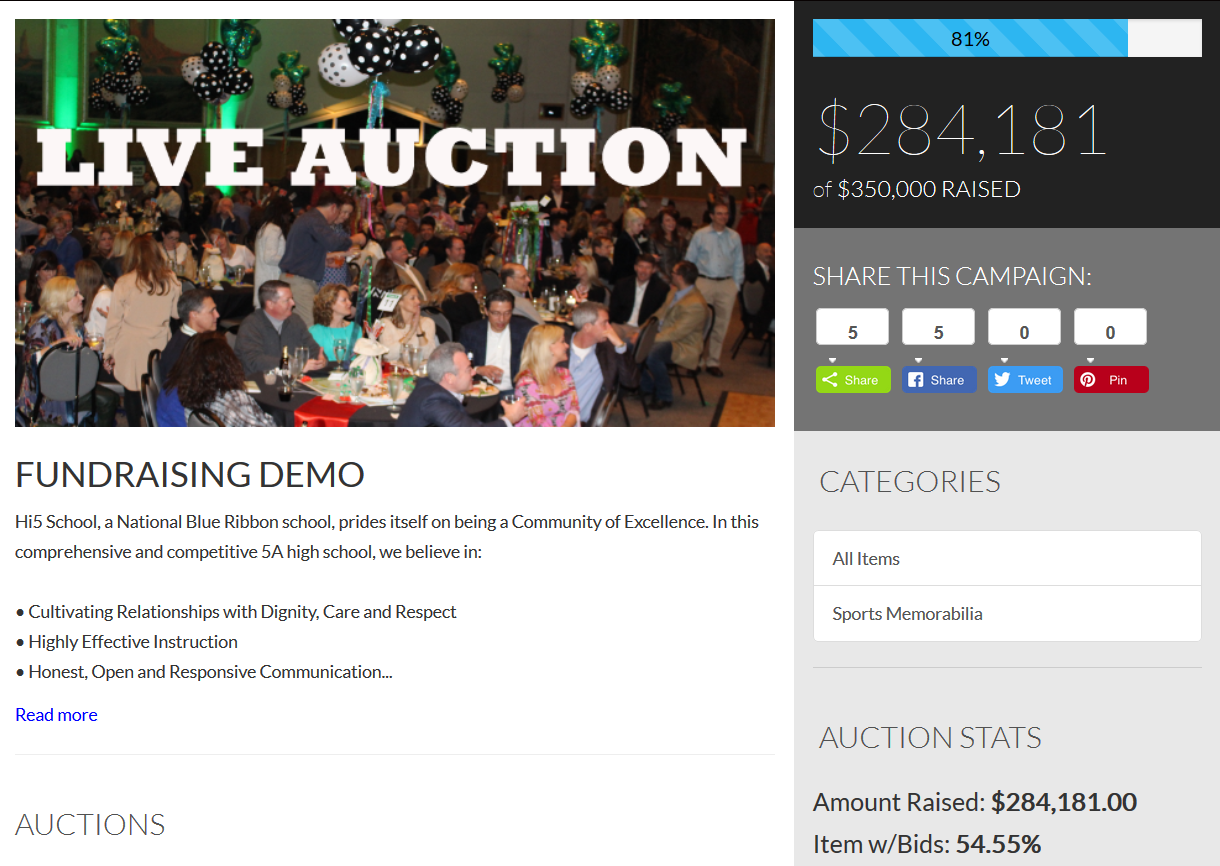 We created NETGIVE because we wanted to make an easy to use donation-auction platform that everyone could use with limited technology experience. It's easy. It's affordable. It works. 
469-587-7105
1600 10th Street, Suite A
Plano, TX 75074